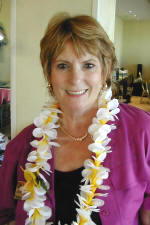 Lindeburg & Company
participates in the International
Assembly and several PETS
seminars each year, providing
high quality Rotary Emblem
merchandise to incoming
Rotary club officers.







Visit Our Specialty
Online Catalogs

Rotary Emblem Catalog
Lindeburg and Company, an 97-year-old family business, has been manufacturing fine jewelry, custom logos, pins, badges, emblems and other service club merchandise since 1917. We have a wide selection of items available to choose from and our long history of service and loyalty to our customers has become the hallmark for our industry.

We have been a licensed vendor for Rotary International for more than a quarter of a century, and provide a complete line of jewelry, badges, emblems and supplies for Rotary clubs worldwide. To simplify your ordering process, our complete Rotary Emblem Catalog is on-line and ready for you to place orders. We invite your comments and we hope that you will visit often.

Contact Us
Lindeburg and Company
758 Industrial Road
San Carlos, CA 94070
Phone: 1-800-243-6253
Fax: 650-592-4803
Email: vera@lindeburg.com